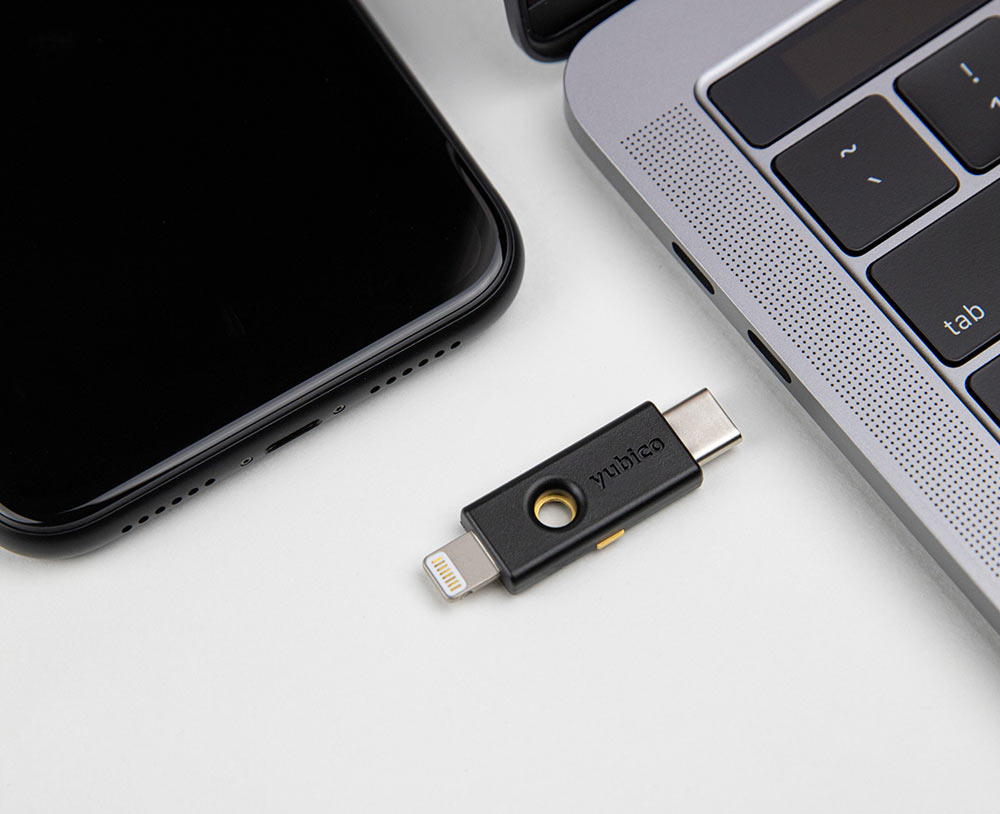 In addition to releasing enhanced parental controls with iOS 13.3, Apple has also rolled out an update that will give you more opportunities to use your NFC-enabled YubiKeys. The update has enabled Yubico to introduce NFC support for the company's authenticator app, which allows you to use the company's keys with any service or application as long as it supports two-factor authenticators like Authy and Google's.
When Yubico released its Authenticator app for iOS, it only worked with the YubiKey 5Ci, a model that can be plugged in via the Lightning port. This update means you can also use the YubiKey 5 NFC with the authenticator to sign into apps and services simply by tapping the key at the top of an iPhone 7 or later.
Yubico says using its key-and-app combination is more secure than using a 2FA authenticator alone, because its generates and stores one-time codes on a YubiKey that you must have on you to log in. "This not only eliminates security vulnerabilities associated with a multi-purpose computing device, but also offers an added layer of convenience for users that work between various machines," the company said in its announcement.
Here's a peek at how Yubico Authenticator's NFC support works: