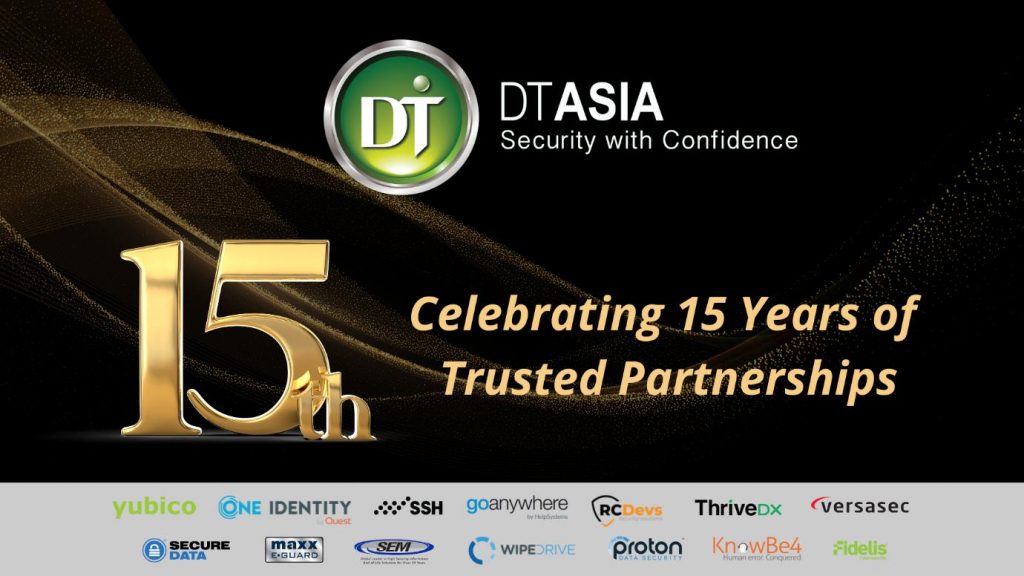 15 amazing years of delivering innovative cybersecurity technology and solutions across Asia Pacific since 2007!
DT Asia is proud to say we have come far on our journey, where we have achieved incredible growth milestones in Asia – and we did not do it alone. Our accomplishments today are only possible because of the continuous support from our partners, advisors, captains in the industry as well as friends.
It has taken a village to build DT Asia to what it is today, and we are celebrating our 15th Anniversary with our special guests on 16 September @ Tower Club.
Thank you – Your trust and support have been invaluable to our growth and success. Cheers to DT Asia' many years of exciting journey ahead!